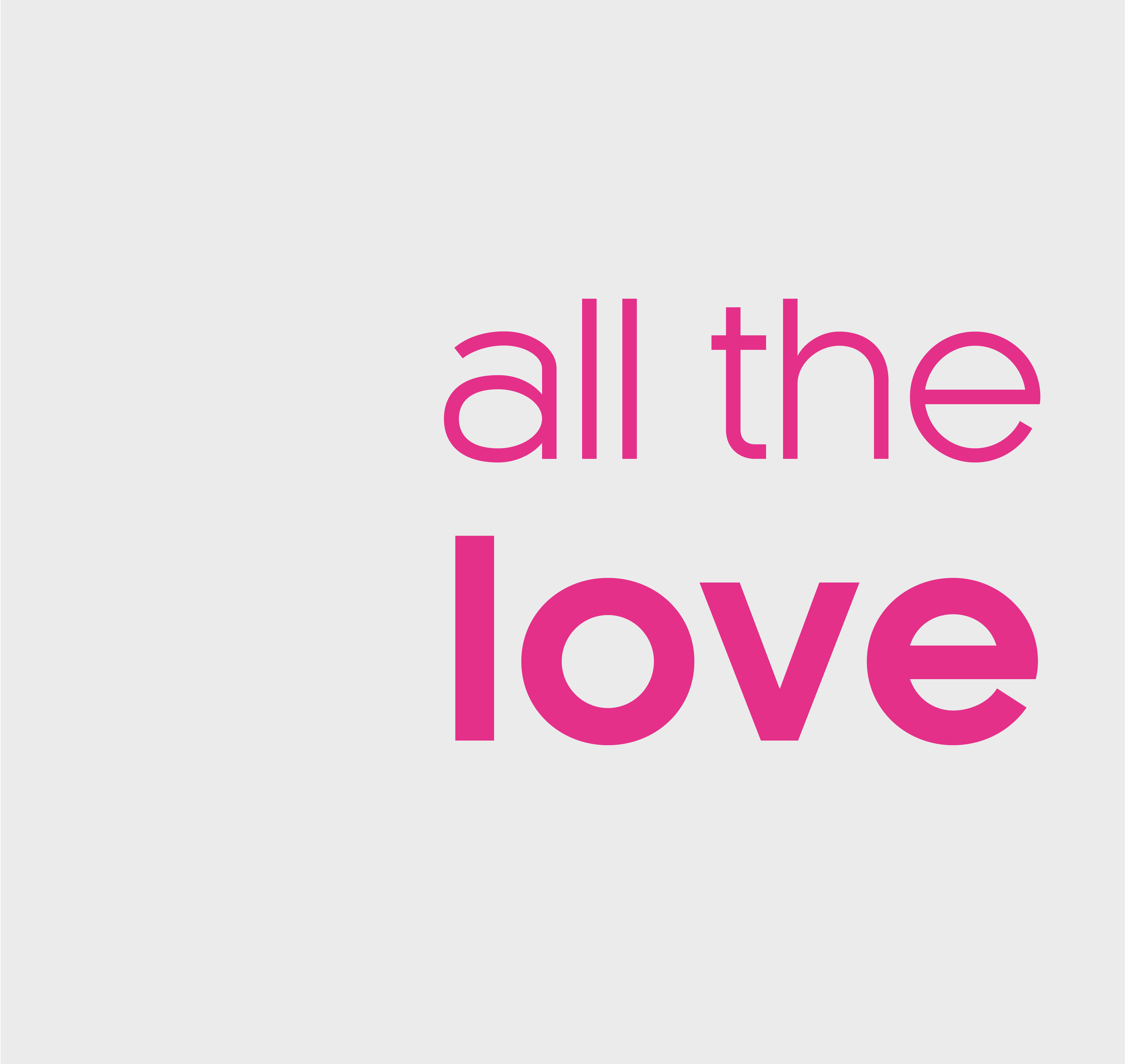 Drink it all in with our monthly membership!
Practice with your favourite RA teachers, diving deep into the heart of yoga, where RA teachers explore themes, techniques and all sorts of teachings.
Get access to new recordings every week. Enjoy!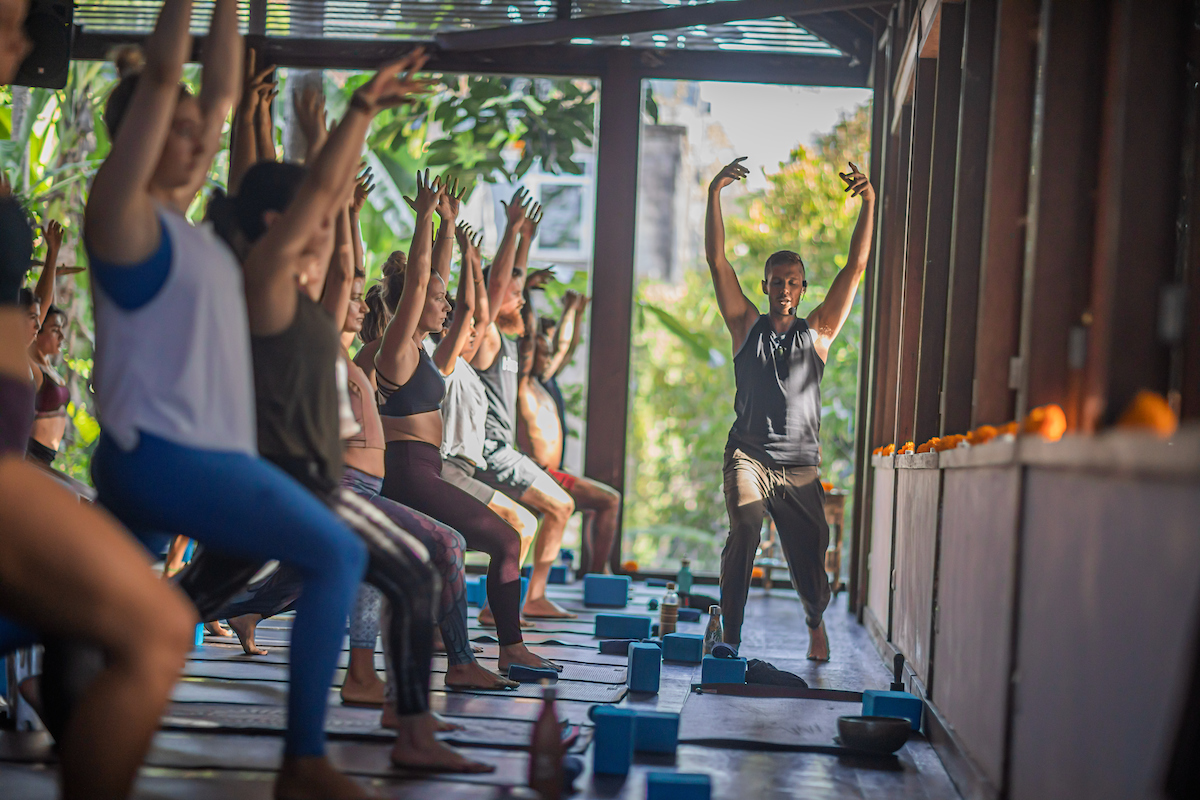 RADIANTLY ALIVE VINYASA
Dynamic movement on the breath to build heat, strength and flexibility, RA Vinyasa is our signature house style, known for its lighthearted, sweaty, uplifting and vibrant energy. Expect a full spectrum practice with creative and intelligent sequencing, that usually moves towards a peak pose, or three.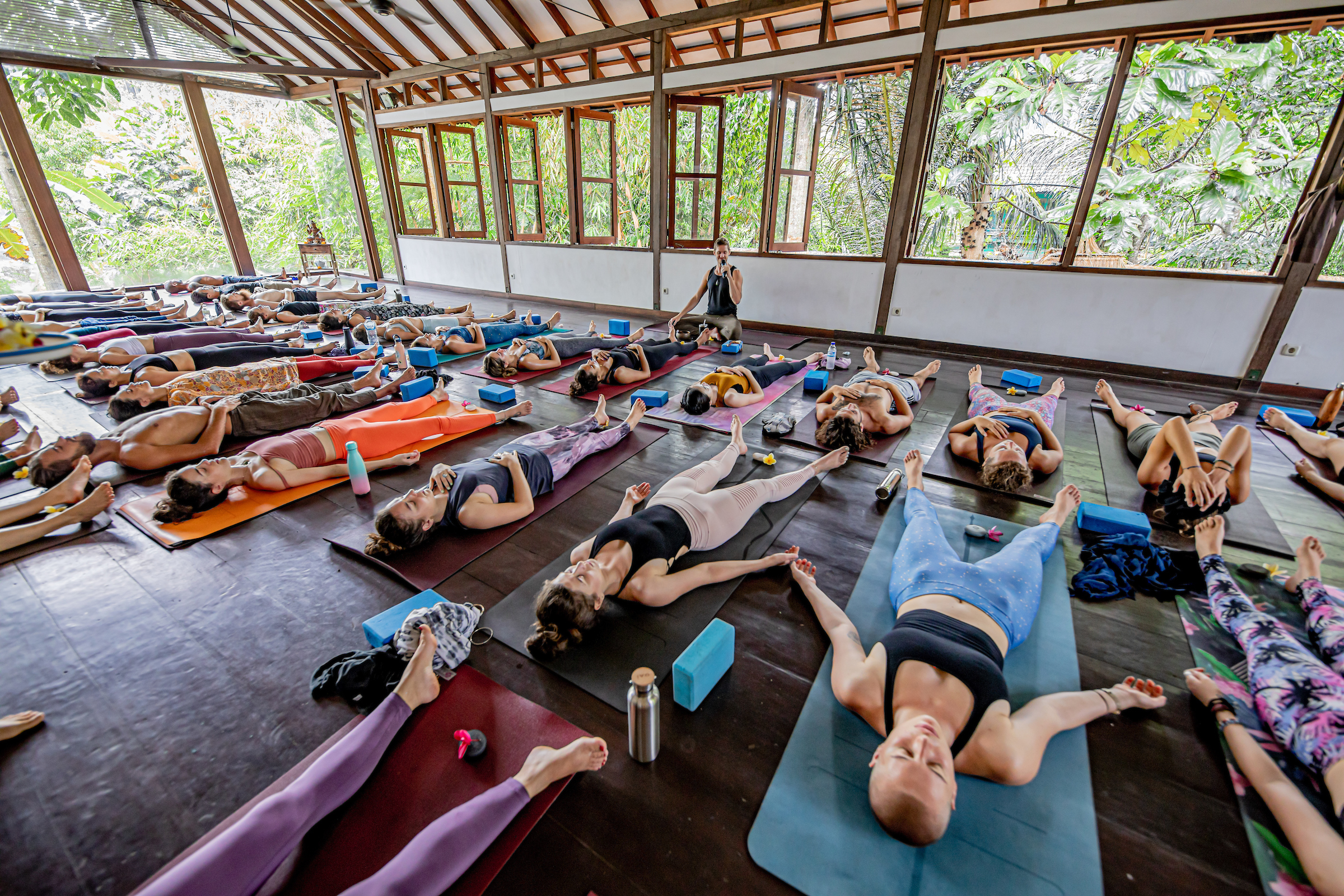 GENTLE & SOFT EVENING FLOWS
Gentle Flow is an accessible, fluid and grounding asana practice that allows you to open your body slowly and safely, as you open to the day.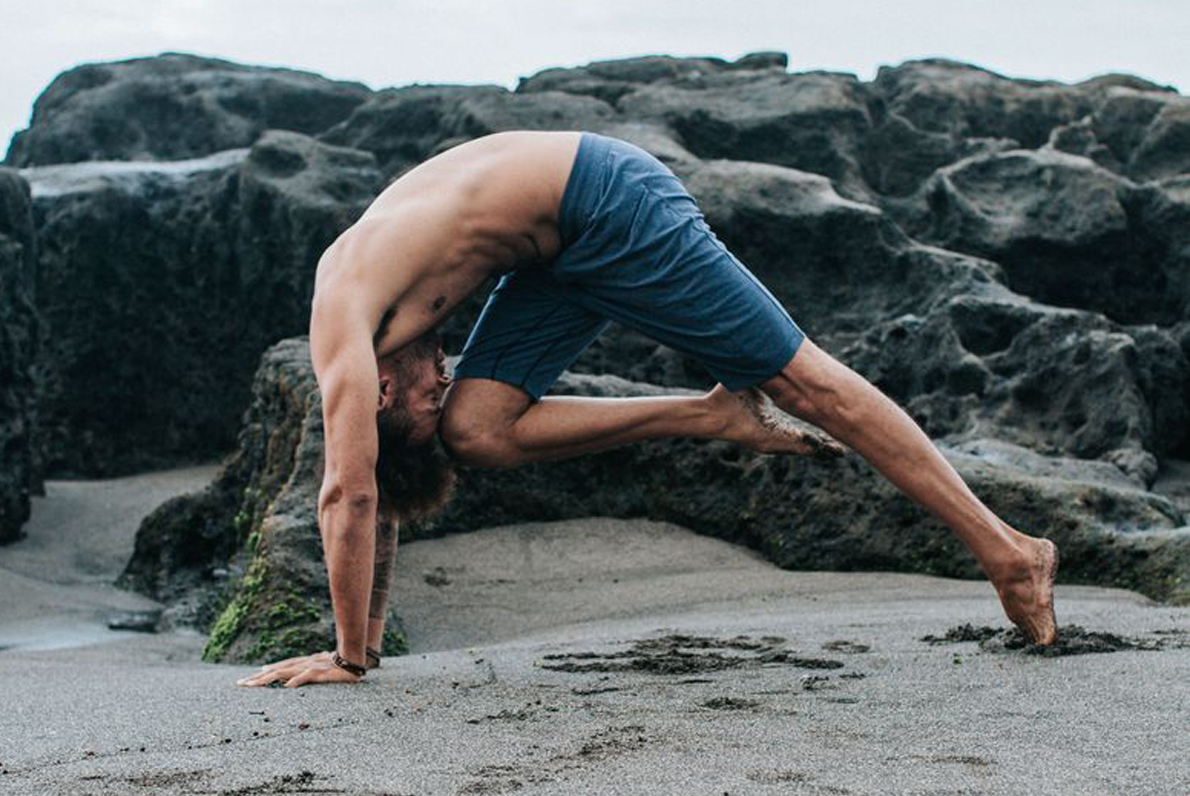 STRONG FLOW
A powerful fusion of yoga and high intensity body weight flow. This is a strong and dynamic class with a focus on strengthening the body, getting you ready to start your day. Prepare to feel the burn!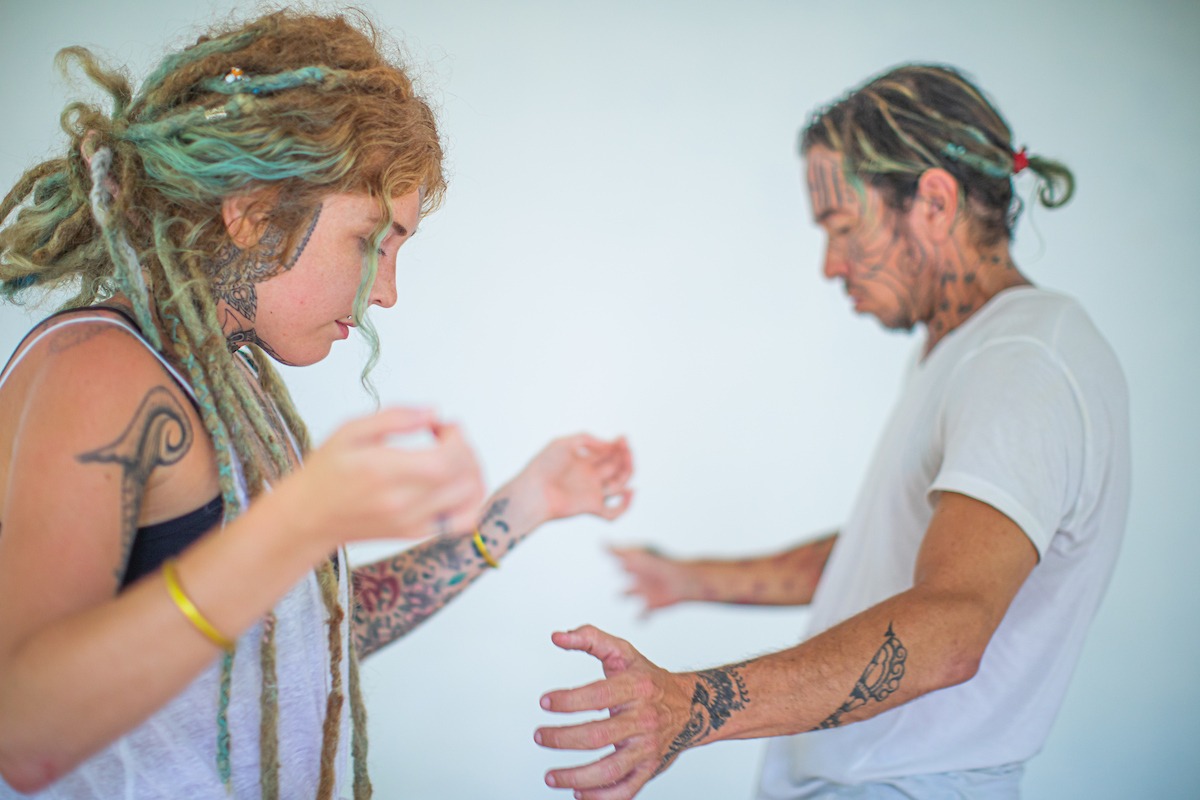 OTHER FLOWS
A combination of āsana, free movement, somatics, classical tantric philosophy, music and meditation, Embodied Flow™ is an immersive journey into the intelligent matrix of the bodymind. Creative and liberating, you are guided into your practice whilst being invited to attune to your own wisdom, move on your own terms and curiously explore, free from dogma and judgement.
FluidUs classes make you move, sweat and explore fluidity, strength balance, tensegrity, ease, and will give you a deeper understanding of your body. This is a unique and profound somatic, mind-blowing experience.
Movement & Mobility focuses on creating and exploring active range of motion, myofascial connection, joint health, and sustainable movement. Here we will build strength, resilience, and range beyond asana into progressive movement that is engaging and playful for your unique individual needs! Take control of what you already have, to explore more beyond!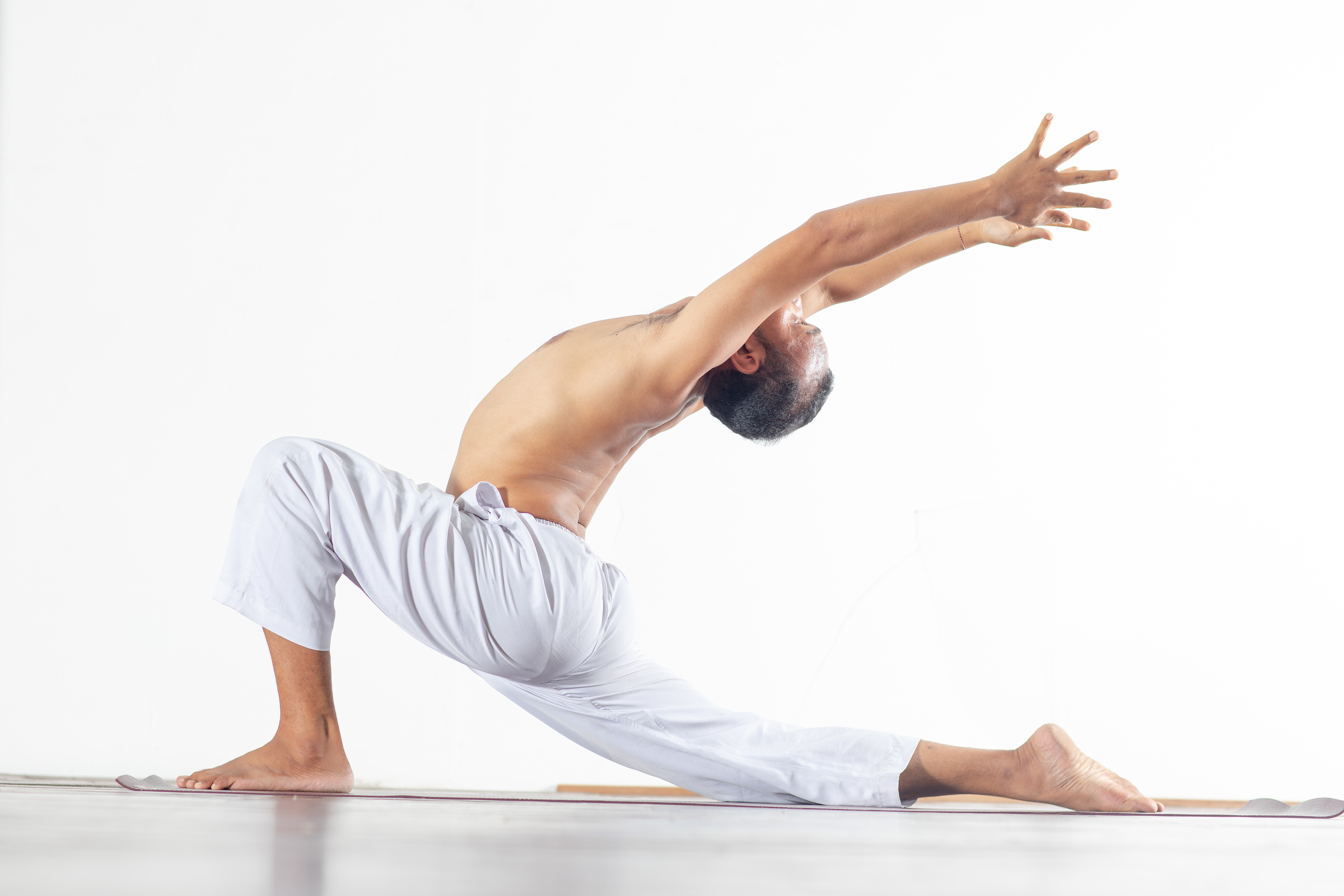 HATHA YOGA
Hatha Yoga is a slower paced, traditional practice that leaves lots of space and time to move into the postures, or asanas. Instead of flowing on the breath, we hold the poses for longer and really seat the energy in the shapes. You will also learn different pranayama (breath control) practices to support your practice.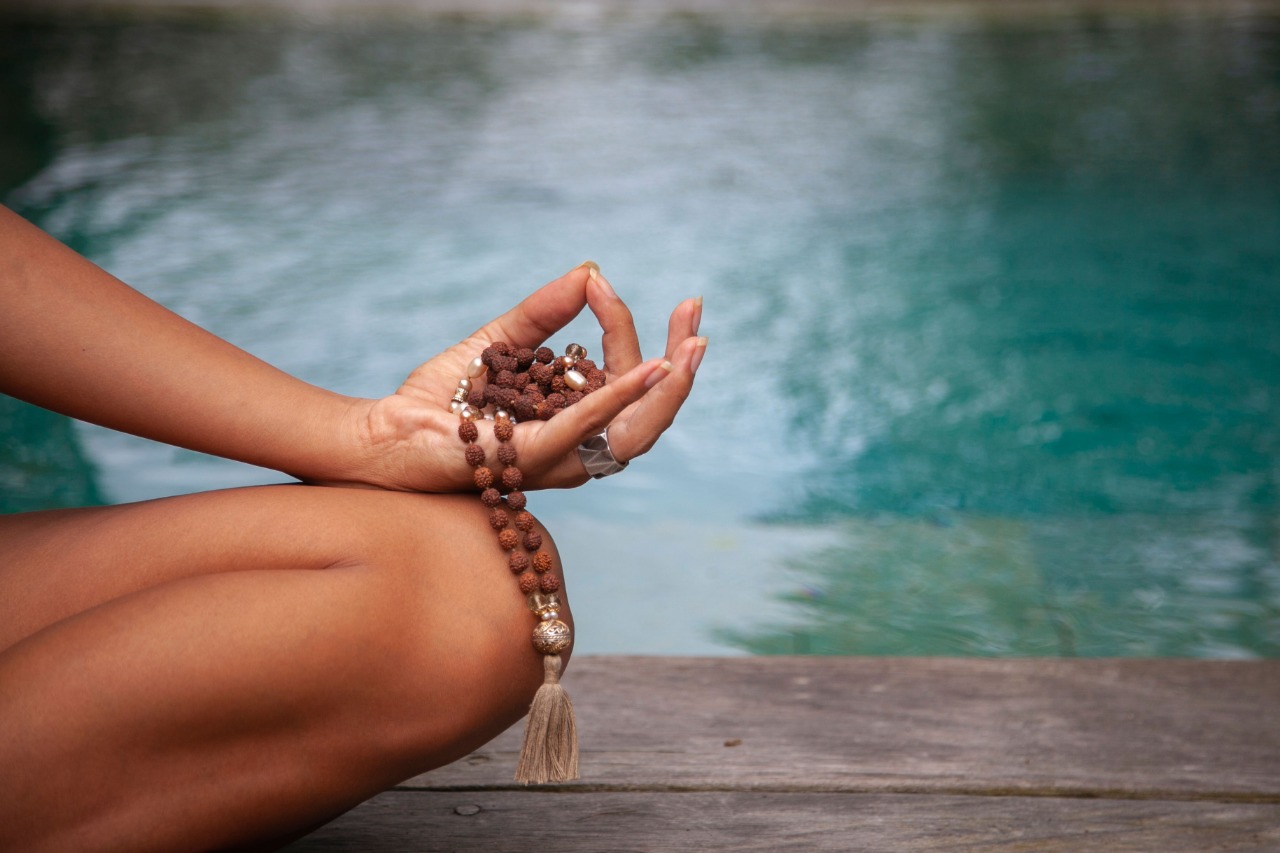 MEDITATION, PRANAYAMA & YOGA NIDRA
Meditation is a powerful tool that helps you anchor into the present moment so you can stay calm, get clear, break habitual patterns, be less reactive and stay grounded when life is full and challenging.
Pranayama is a series of breathing practices that support digestion, calm the nervous system and help lead you into meditation.
Yoga Nidra, also known as yoga sleep, is a guided meditation that allows the brain waves to slow down, helping the body and mind to enter into a restful state that is somewhere between waking and dreaming.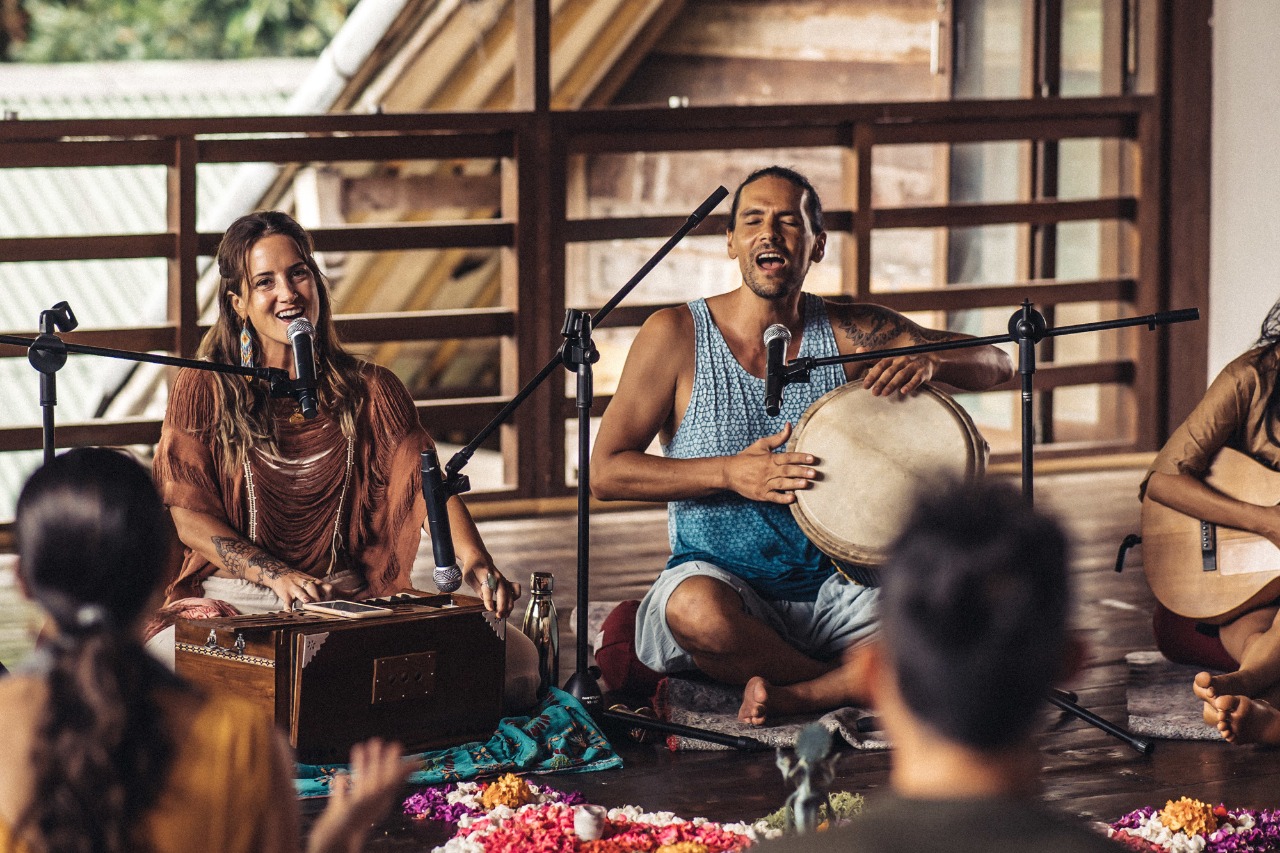 BHAKTI YOGA | KIRTAN
Bhakti yoga is the yoga of devotion and can be experienced through ancient chants.
'Kirtan' has the ability to quiet the mind if listened to with intention. Everyone experiences Kirtan differently. You can think of it as a sing-along. Singing is the heart of it, though no one actually cares what you sound like. At a Kirtan concert all voices merge together to become One Voice.
Because Kirtan has roots in India, many of the songs are sung in Sanskrit. You can be completely immersed in the sound, with no words to distract the mind. The magic of the chants can then carry you within.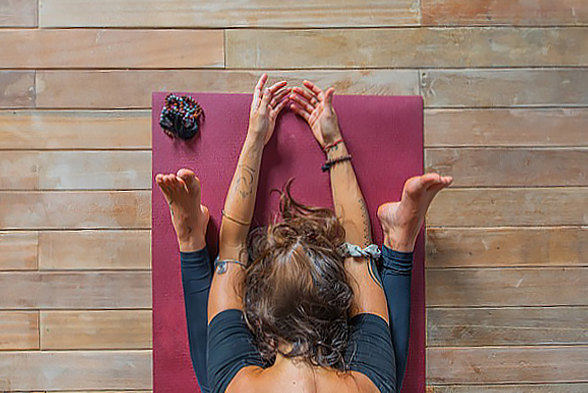 YIN & RESTORATIVE YOGA
Yin is a quiet and inward practice, rooted in Traditional Chinese Medicine, it works with the meridian lines to facilitate a greater flow of life force, or Chi, while helping to unwind and release the fabric of our bodies.
A perfect compliment to the more dynamic practices, and as an antidote to our fast paced lives, yin invites you to slow down, breathe deeply and be more intimate with the present moment.
Restorative Yoga. A deeply nourishing practice that allows your nervous system to come to complete rest. Using lots of props, blankets and support so your body can soften and release, letting go of any doing or efforting to fully restore and repair.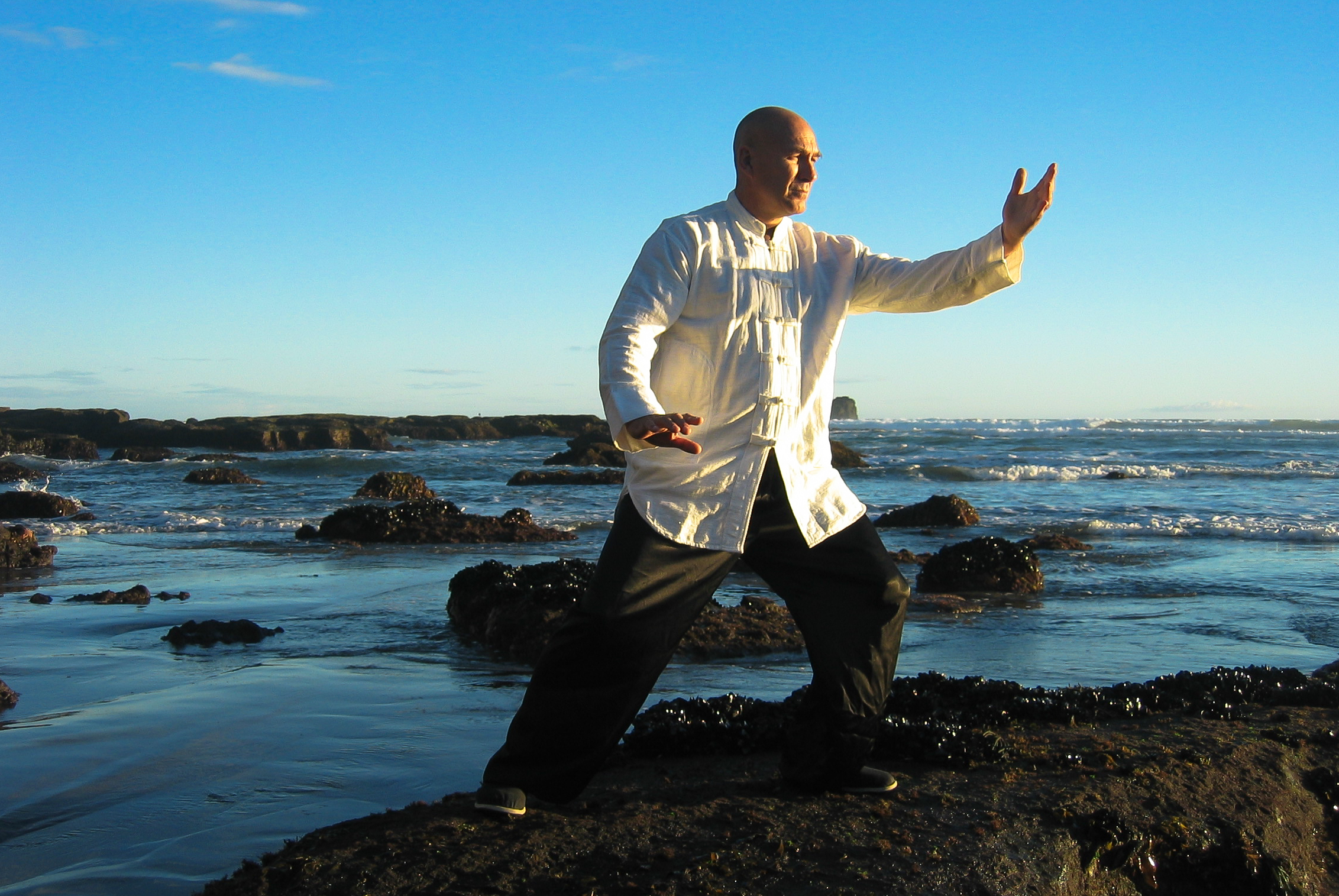 QIGONG
Qi is the Chinese word for 'life or vital energy' that flows through every living thing. Gong translates as 'work' or 'skill' or 'benefits acquired through perseverance and practice'. Together the two words mean 'skill or mastery of working with vital energy' – this is the cultivating and accumulating of an abundant energy flow through practice.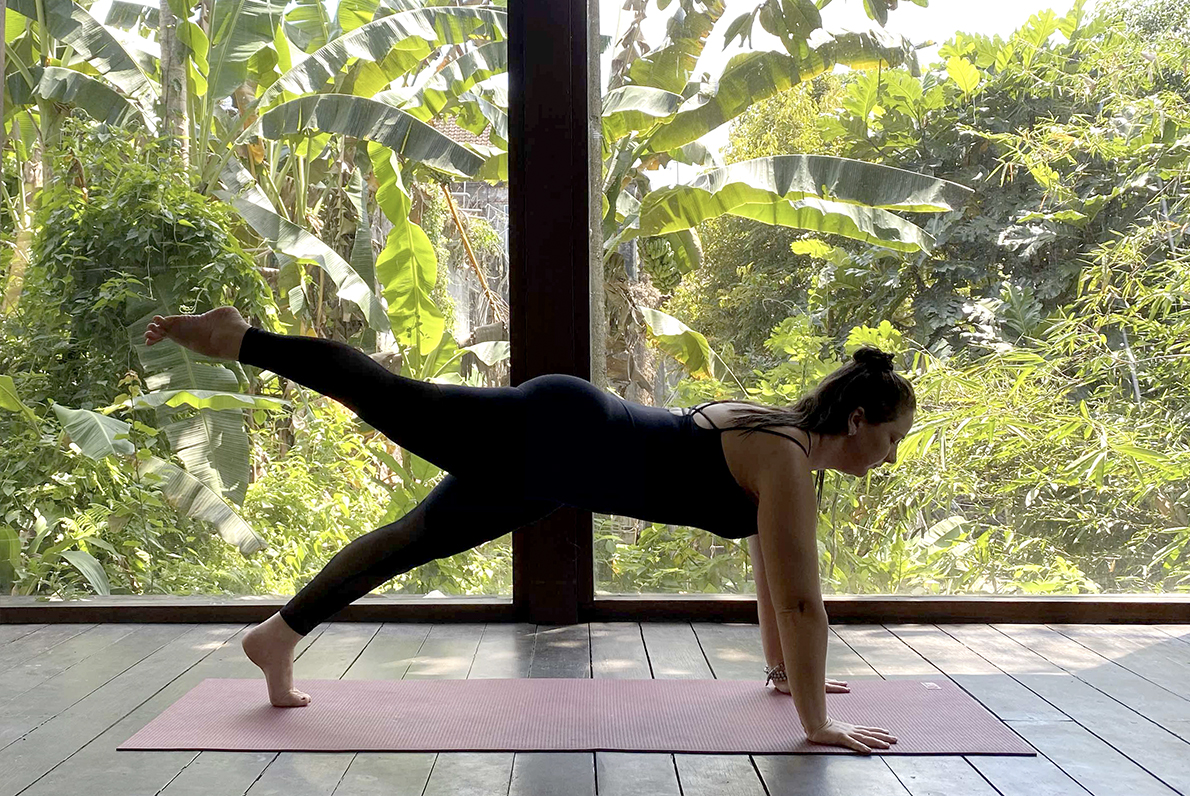 FULL BODY FUNCTIONAL WORKOUT
Sometimes your body needs more than the regular yoga practice. The importance of alternating YIN & YANG practices, practices that strengthen the body. Working different muscles that are not touched by yoga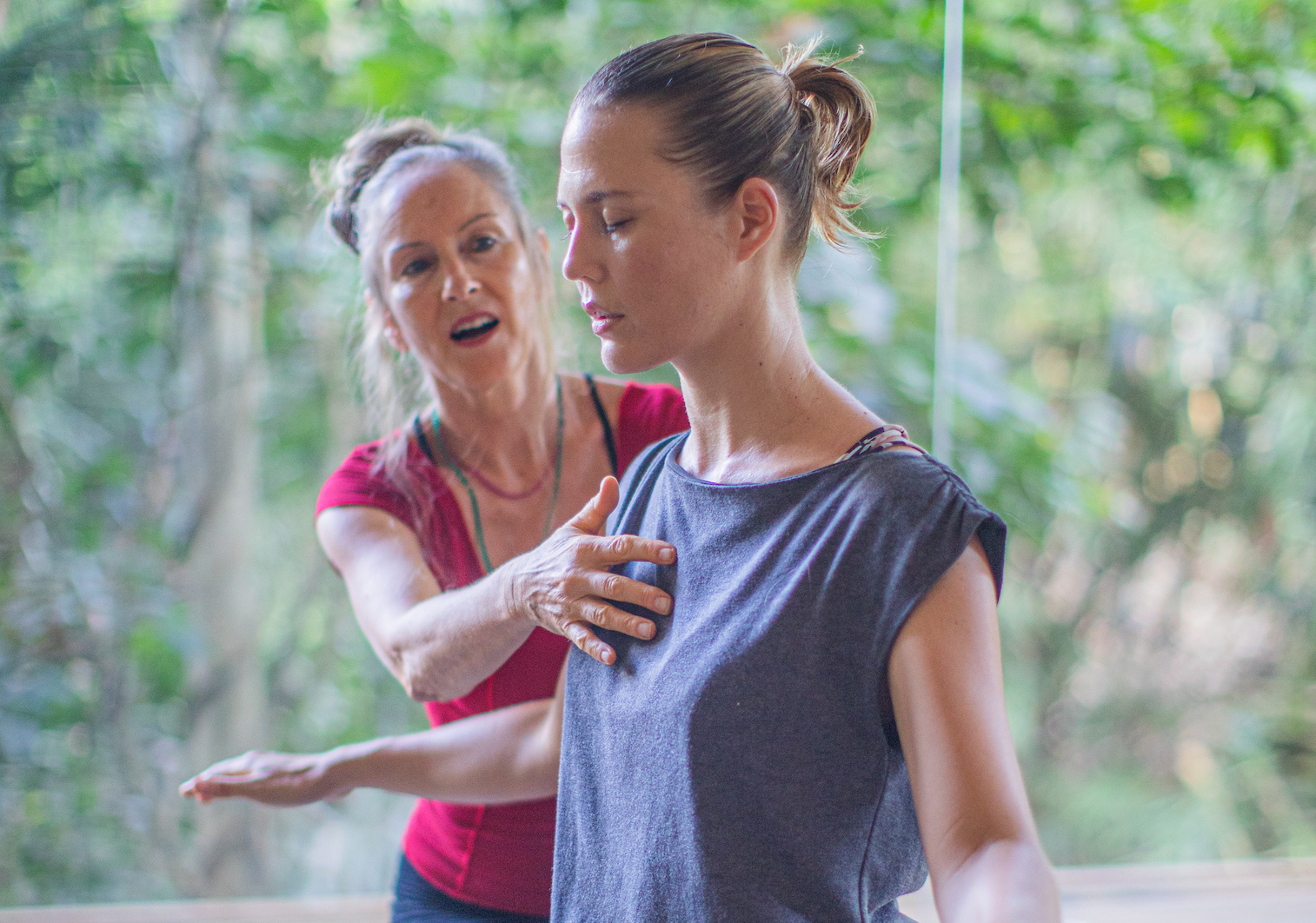 OTHERS
Biodynamic Breath Trauma Release is a profound body orientated modality that uses conscious connected breathing to inspire movement, sound, touch & conscious emotional expression to move unresolved trauma in the nervous system.
Kundalini Inspired is a guided practice that awakens the energy centers in the body and balances the nervous system with breathing techniques, body awareness and movements designed to push through resistances stored in the body. It opens your heart and connects you with Spirit.
Psoas Release Exercises
In this class, we move through a series of exercises and yoga postures that induce deep fatigue in the psoas muscles, which release the long-held tension and trauma stored there. This occurs through a gentle involuntary trembling or shaking in the body that in turn cleanses the nervous system.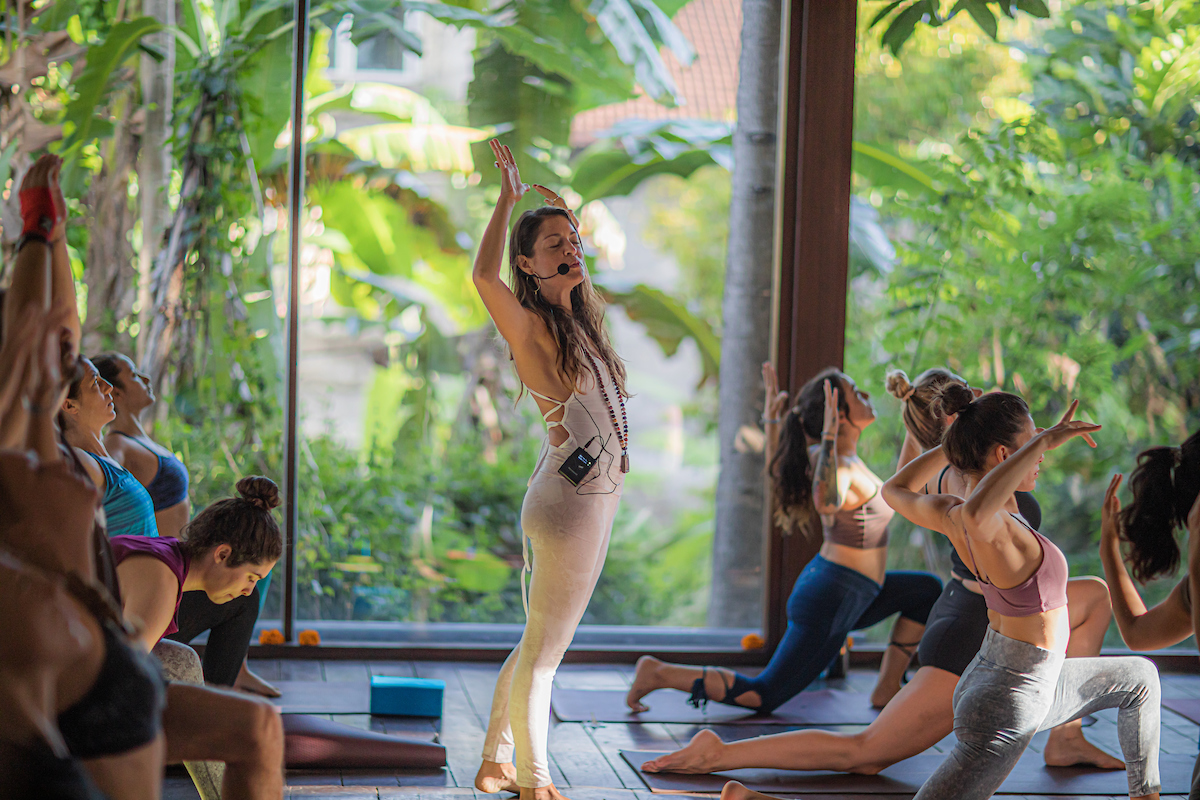 SHORT PRACTICES (30 MINS)
We want to encourage you to get on the mat, even on those days that feel as though there isn't enough time! These practices were created EXACTLY for that. No more excuses, in these 30 mins you'll get into your body, move, start the day with the right energy, or unwind and melt into bed.
All that is included in our Monthly Membership
Please note that on January 4th Radiantly Alive Online has moved to a different platform.
By clicking the button below, you will reach that new space. We look forward to seeing you there!